COHABITATION INVESTIGATIONS
Are you Divorced? Paying support while you ex-spouse has moved on? Cohabitation Investigation can help. The Arizona court of appeals ruled: a spouse who moves in with a new love interest may be the basis to modify an award of alimony. All that is needed is a substantial and continuing change in circumstances. Desert City Detectives can help provide you proof of the cohabitation in a format suitable for court. We will get you the proof you need to prove that your ex has had a significant change in living status. Ultimately it is the judge's decision but Desert City Investigations can help you get the ball rolling to end your divorce support order.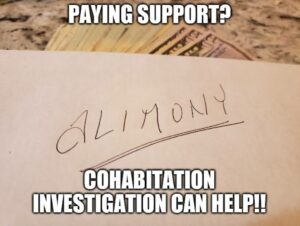 Obtaining proof of cohabitation
Searching for hidden assets
Tracking down vehicles
Provide Social Media reports
We also understand that cohabitation is a sensitive, emotional matter, and when you work with us, you'll benefit from our compassionate approach to all that we do. So if you need answers about your spouse, it's time to enlist our help. Call today for more information or to schedule a consultation.